Ever wonder why some websites have so much more traffic than others? What are they doing differently to drive more traffic? This article will talk about several tools that you can use to boost traffic for your website.
If you have a website, it's necessary to work on your website so that it's optimized for the search engines, which we call SEO. It does a number of things; it increases your site's  Alexa ranking, visibility and traffic, so that you can generate more revenue for your business. It's good to know what tools are out there. Most importantly, you can use all of the tools below for free.
1. Google Analytics:
Google Analytics is one tool that everyone should learn about. It gives you several vital data about your website that helps you understand your visitors. You can learn where your traffic is coming from, which pages they are landing on, the number of unique visitors, the devices they are using, the demographic data, and bounce rate.
2. Google Keyword Planner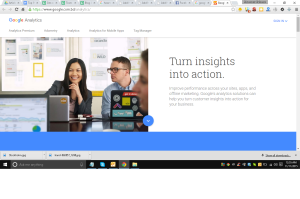 Google Keyword planner helps you to run your AdWord campaign by giving you the search data, such as monthly Google search query volume from around the world. It allows you to funnel your audience through regional or global queries, target specific keywords or dozens of other related keywords
3. Google Search Console
Google Search Console is what used to be known as the Google Webmaster Tools, gives you useful data and site configuration tools to boost your site's visibility.
4. Google Trends
If you are trying to find out which keywords are most sought after on Google, Google Trends  is just the right tool for you. The trick is to get ahead of the market by mastering the Google Trends tool.
5. Moz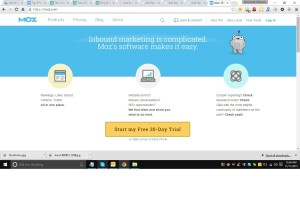 Moz is a powerful tool that lets you analyze your site with the help of several tools as follows:
Open Site Explorer:

Tells you

the number of backlinks

Followerwonk:

You can find your Twitter data.

Mozbar:

Gives you Moz's key features for the page with a browser toolbar.
6. Web Developer Toolbar for Browsers
When optimizing your website, you need several of the audit tools that are easily accessible through Developer Toolbar for Browsers. Some of the features allow you to view web page elements, enables you to turn on Java Script, and also allows you to optimize images, and view Meta descriptions.  
7. Hootsuite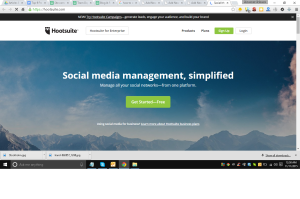 Your social media presence is vital for your online marketing success. Hootsuite  is a very useful platform for managing your social media platforms. It's a very helpful tool for promoting your website and new contents over your social media platforms.
8. SEO Quake Toolbar
SEO Quake Toolbar is a free extension  for your browser that  has tons of functions including Alexa Ranking, Page Rank, traffic data and other SEO parameters, that shows up right into your search engine's search result page.
9. Topsy
Topsy is helps you find heavily shared content in your niche on social media, just by entering a few keywords. Creating truly share worthy contents for your website is vital. If you can find outdated contents that have been shared many times before, you could take that, modify it, update it and make it even better.
If you have a website for business, I'm sure these tools will help you develop and promote your website, and get you an edge over your competitors, without spending any money. All you will need is to invest a little time and learn these tools and use them efficiently.
I hope that this information was useful for you.  What else can you think of that would be good to share about ways to increase your site's SEO?  If you have some thoughts put them in the comments and we will react to them.  It would also be great if you visit and like our Facebook page. 
Also, please put down some of your thoughts in the comment box below or maybe you would like to write for us because you have some great info.  Get in touch with us at  303-495-3705, or send us an email at [email protected].
To learn more about SEO tricks and tips, read our blogs regularly. Want to start your own business and design a professional website? We can help. Click Here to get Your Free Book to Unleash the Entrepreneur in You!
Source: Impleatur
Related articles and resources: