What is Impleatur? Impleatur is the Latin word for "fulfill" or "Implement". Fulfillment, or rather execution, is usually the missing link to internet marketing success. And the value of extraordinary execution is the reason we started Impleatur. IMPLEATUR is the bridge between Marketing Education [Information] and Marketing Results [Sales]. Too often we hear, "I've spent tens of thousands of dollars on Marketing meetings and education but I've never monetized my unique product / service offering." What's missing? First, the process of assimilating the marketing education is daunting enough, but secondly, the process of implementing and getting results is time consuming and expensive if you don't know exactly what to do. And that's where Impleatur comes in. 
We bridge the gap between product creation and results
. And best of all, we do it as your marketing partner with each party sharing in the results [revenues].  Isn't that a better idea than paying someone else because you don't have the time and aren't making the sales that you want? We think so. Are you the type of individual that we can work with? Not everyone qualifies. To see if you qualify as one of our Marketing Partners, click
HERE
to schedule a 30 minute interview.. Your success is Impleatur's success!
"How refreshing to work with a Team of Marketers who takes responsibility for results and not billing for hopeful results! Impleatur was the perfect partnership for Keyhole Academy. We created the courses; Impleatur provided all the marketing at no expense to us. And, we share in the revenues generated. That's what I call 'confidence in performance.' If Impleatur believes in your product or service, I recommend you turn over your marketing to them and sit back and enjoy the ride!"
"Wayne is one of the most innovative and creative entrepreneurs I've ever worked with. I'm continually impressed with his ability to see the potential in something versus the reality, and in most cases leading to a conclusive new or improved business method."
"Impleatur is changing the way I do business and helping me make more money while working much more efficiently.  I would highly recommend this Impleatur team to any business person looking to grow their business and improve their lives."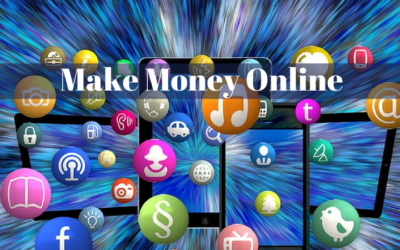 Making money online has become easier than ever. Anyone can start making money if they have a computer and an internet connection. If you've been trying to work from home with your computer, or if you want to make some money part time working from home, you might have...
read more