If you are an investor, you must always be searching for new ways to invest in a market that has high returns on your investment and something that is relatively safe. Let's explore the opportunities in Mortgage Investing.
If real estate is your passion, there are dozens of ways to make money in this profitable market.  With the New Year upon us, there is no better time to look for new investment opportunities than right now!
One such opportunity is mortgage investing, or investing in distressed mortgage notes. It's secure, safe, profitable and most importantly, it's backed by real estate property with real market value, and doesn't require you to buy, sell or maintain the property actively.
One goal of investing is to try to avoid the hassles associated with real estate investments, and so, investing in mortgage notes can be one of the safest, easiest and most hassle free options you have in the industry.
Before you start investing your money in any industry, you must know enough about it because then you are able to make educated decisions and make right choices about your investment.
5 most Frequently Asked Questions about Mortgage Investing:
Q1: What is a Real Estate Mortgage Note?
A: A real estate mortgage note is simply a promissory note to repay the mortgage. It's an agreement between a lender and a buyer for a loan secured by a specific mortgage, also known as a real estate lien note that attaches the lien against a real property.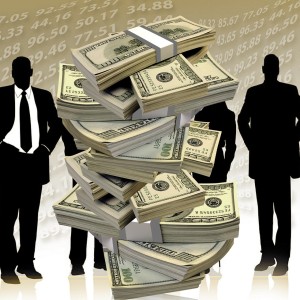 The lender provides capital for purchasing the property and holds the property until it's paid in full, according to the specific length of time and interest rate mentioned in the promissory note.
"Real estate notes can be created in a variety of ways including promissory notes, land sale contracts, deeds or contracts. These contain the terms of repayment between the two parties" – Millennium Properties R/E.
Q2: What is a defaulted mortgage?
A: Default means failure to meet conditions given on the mortgage note. For example, when a home buyer fails to make a mortgage payment on time, he or she becomes a defaulter. A defaulted mortgage note fails to see full payment in principal and interest on time.
Q3: What is the difference between a performing and a non-performing real estate mortgage note?
A: A non-performing note from the point of view of a mortgage note investor is the types of notes where the borrower has failed to pay or has defaulted.
If you ask a banker, he'll most likely say that a mortgage note can become non-performing and delinquent if it becomes greater than 90 days past due. However, to make a non-performing note performing again, the borrower must pay mortgages again in due time for 12 consecutive months.
Q4: What type of mortgage notes do I want to buy?
A: Most of the time when we talk about a mortgage note; we are generally referring to a secured real estate mortgage note backed by real property. However, keep in mind, there are many kinds of mortgage notes. There can be residential and commercial notes and first and second mortgage notes, secured and backed by assets, also known as first liens and junior liens. (See Mortgage Note Investing 101 for more definitions)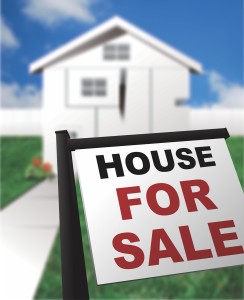 If a borrower doesn't pay his or her mortgage on time as promised, and has no alternate plan for making repayments, the lender would usually foreclose on the mortgage and secure the note by recording a lien against the property.
The primary difference between the first and the second mortgage note is that the first (or senior lien) has been recorded earlier and has priority in claim before the second (junior lien). Associated risks are also greater with the second lien due to the fact that they are "behind" the first lien.
In case the borrower declares bankruptcy, the first mortgage is always secured by the appraised value of the property, or at least partially. If the second mortgage is not secured by the value of the property, it may get stripped by the bankruptcy court. However, your first mortgage can be more expensive and risky because all your investments are in one place, instead of being spread out in different properties.
Your best bet would be to find and buy non-performing or distressed first or second mortgage notes.  Why? Because, banks and lenders are looking for borrowers, they are not interested in owning and maintaining property; chances are, you'll get the loan and the property at a steep discount from its initial price.
Q5: How do I find real estate mortgage to start buying notes?
A: This is probably one of the most commonly asked questions, how do I find and buy non-performing mortgage notes?
There are several ways to find defaulted mortgage notes. They are as follows:
Direct from banks
Direct from credit unions
Special services
Hedge funds
Brokers
The FDIC
Marketplaces
Private Note Holders
(Source: How to Find and Buy or Broker Non-Performing Loans)
Want to learn more? Checkout some of our suggested courses from Keyhole Academy: The Business of Investing in Second Mortgages . Happy New Year and Happy Learning!
Source: Keyhole Academy
Related articles and Resources: