A Discussion On Digital Marketing Services
When it comes to advertising your business, you need to make sure that you have an offline and online strategy. Many business owners solely focus on traditional offline marketing strategies, but this is a huge mistake. More people are coming online every day and the internet is now one of the leading mediums for advertising and business. If you don't have a strong online presence, then you will eventually lose market share and your competitors will overtake your business.
So, with that being said, we will now take a look at a few digital marketing services that can help you get more customers and build an online audience.
Optimizing your Website for Search Engines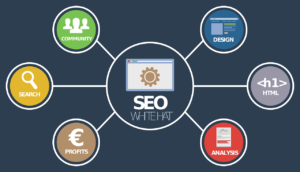 The first service that we will look at is SEO or search engine optimization. SEO is the process through which you optimize your website so that it ranks on the first page of Google and other search engines. This is important because when you rank on the first page of Google and in the top 3 spots, you will get the majority of traffic for that keyword. Traffic is the flow of real people viewing your website and the more people that view your site, the more products and services you will sell which will result in more profits.
When getting SEO done on your website, you need to make sure that you get both on-page and off-page SEO. On-page SEO is where the elements and content of your site are optimized for keywords relevant to your business. Off-page SEO is all about creating powerful and relevant backlinks to your site so that it gets more authority and trust to move up the SERPs. The real benefit of getting SEO done on your website is that it will provide you with traffic even when you stop doing SEO.
Digital Marketing
Next, another digital marketing service that we will look at is social media marketing. This type of marketing is based on creating business pages and profiles on social media sites like Facebook, Twitter, Instagram, Pinterest, LinkedIn, Google+ etc. You will have to create company pages on these networks and then post content on a daily or weekly basis. This is important in order to attract and build an audience which can be converted into customers. You will be able to interact with individuals and post relevant content about your brand, products and services.
In social media marketing, you can also launch paid campaigns through the ad manager. This can help you to create ads and push your products to your target demographic. Social media ads are extremely powerful and can help to directly increase your profits while building an audience and email list.
Paid Advertisements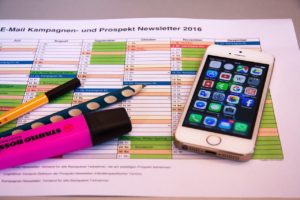 Lastly, a final digital marketing service that we will look at is PPC (pay-per-click) advertising. This is when you buy clicks and traffic instead of naturally getting them through SEO or social media. This is a great method to immediately get lots of traffic to your website and can help you to test your products and generate sales immediately.
In closing, we have just looked at a few digital marketing services that are available to your business which can help you achieve your bottom line. There are many companies and consultants that offer these services, so make sure that you do your research before choosing one.
Conclusion:
Internet and the world wide web is a huge marketplace in today's world. There are billions of people around the world who visit the internet for various products and services, and thousands of merchants compete for visibility on the internet. To present your website, boost your business and generate an easy income through your website, you might consider hiring a digital marketing company for your website.
Take advantage of all of these suggestions. Even though social media is one of the most effective tools a marketer has, you won't be able to get much out of it if you don't use it well.
Would you like to learn more about managing your social medial platforms?
We can help your business grow through digital marketing. To get in touch with us  via Email: info@impleatur.com Or Phone: 303-495-3705. You can also use our Contact Form to send us your feedback.
Source: Impleatur
Related Articles and Resources: