It feels like the US economy has shaken off its shackles after a long struggle. Current economic analysis shows that the United States is back, and ready to drive global growth in 2015.
We have seen some positive improvements in the year 2014 and believe that the momentum will continue to grow in 2015. So, finally it seems like the US economy might have come out of the "Great Recession," after all.
The economy of the United States, which has been the strongest in the world for many years, seems to be on its way to full health. According to recent NBC news, the US will power the world economy in 2015.
The United States has one of the most diverse and technologically advanced economies in the world and has been growing at a rapid pace, especially in the third and fourth quarters of 2014.
The US economy is so strong that although it has only about 4% of the world's population, its GDP accounts for 26% if the total global economic output.
Getting excited? Let's look at some of the economic indicators from last year, and try to get an overview of economic trends into the year 2015.
Falling oil prices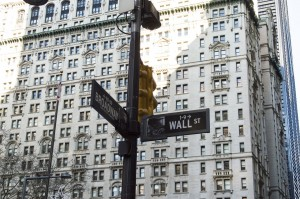 Falling fuel and energy prices were one of the reasons why retailers were able to draw more shoppers in December 2014. Gas prices are falling to record levels. When you fill your tank today, you will notice that it leaves you with a little more spending money. Gas prices haven't been this low in the US since 1990.
According to the Federal Energy Information Administration, if that reduction holds, it would mean an average savings of 77 cents per gallon. This would mean a total savings of about $452 on gasoline in 2015, for an average American consumer. Extra cash in the pockets of consumers could bring about the "pumping [of] more than $100 billion into the American economy over the course of the year." – Bankrate.com
Employment
A report by the United States Bureau of Labor Statistics shows in an Economic News Release that 240,000 jobs were added to the economy in December 2014, after 321,000 jobs were added in November. The unemployment rate declined to 5.6 percent – the U.S. Bureau of Labor Statistics reported.
Rise in unemployment benefit claims
Surprisingly, the number of Americans filing to claim unemployment benefit rose more than expected in December 2014. "Initial claims for state unemployment aid increased by 17,000 to a seasonally adjusted 298,000 for the week ended Dec. 27", the Labor Department said after four straight weeks of declines.
Service industry holding on
Even though the service industry didn't grow quite as fast in December of 2014, compared to previous months in October and November of 2014, it is still making steady progress.
"The Institute for Supply Management's non-manufacturing index fell to a six-month low of 56.2 from a November reading of 59.3 that was the second-highest since 2005. Even with the larger-than-projected December decline, the average for all of 2014 was the highest in nine years." says Bloomberg. (Service Industries Help Put U.S. on Even Keel: Economy – Bloomberg)
Pending home sales rise by 0.8%
Diana Olick reported in an article from CNBC that "signed contracts to buy existing homes increased 0.8 percent from a downwardly-revised October reading, according to the National Association of Realtors (NAR)". Although mortgage rates were favorable for buyers, sales in the real estate sector have not picked up that much.
Lawrence Yun, NAR's chief economist said in a release that "The consistent economic growth and steady hiring we've seen the second half of this year is giving buyers enough assurance to consider purchasing a home before year's end". Lawrence also thinks that "with rents now rising at a seven-year high, historically low rates and moderating price growth are likely to entice more buyers to enter the market in upcoming months." (CNBC)
Sounds like 2015 could be the year that you move ahead and get that property you've been dreaming of!
US will power the world economy in 2015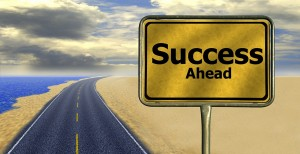 Forecasts for the US economy in the New Year seem to be promising.
Economies around the world do not seem to be as bright. The economy of China has slowed down due to its transition to lower carbon output technologies, Japan's economy is going through a recession and Europe's economy is barely growing, says CNBC.
The US economy is already looking brighter in the New Year. The momentum is picking up and it is expected to continue to grow this year.
"Six years after its financial system nearly sank and nearly that long since the recession ended, the United States is expected to grow in 2015 at its fastest pace in a decade." – Why the US will power the world economy in 2015 | CNBC
P.S: – We will be giving you updates on the US economy periodically, so please read our blogs regularly. We'd love to hear your thoughts on this article as well – feel free to leave a comment in the comment box below. Also click here to visit our Facebook page and leave your comments, or simply like our posts. Thank you for reading.
Source:Institute of Ecolonomics
Related articles and resources: