Not getting the engagement on your company's Facebook page that you'd like? Here at Impleatur we like to say "Work Smarter. Not Harder".
There's quite a bit to understand that goes into Facebook's algorithm that decides whether or not your post will show up in someone's news feed.
Doing some research before planning your social media marketing attack will benefit you in more ways than one. Not only will you be able to understand what to look out for while doing your own SEO, but you'll know what to ask prospective SEO companies that you'd wish to work for you.
Let's start at the beginning shall we?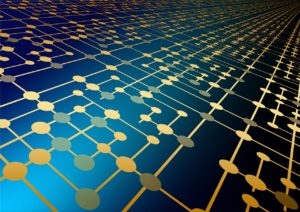 "
What is EdgeRank?
EdgeRank is the Facebook algorithm that decides which stories appear in each user's newsfeed. The algorithm hides boring stories, so if your story doesn't score well, no one will see it."
Warning
:
This is what Facebook USED to use. However as technology advances, so did Facebook. Now they use way more than three different factors to decide what shows up in your news feed! So how can we stay ahead of the algorithms and keep our content showing up in our followers feeds?
Well, there's an unlimited supply of options you can pick from. But some of these techniques will help you more than others! Consider these practices when you want to get the most out of your social media marketing.
Here are the best of Single Grain's tips on increasing Facebook engagement:
"Customize your Timeline application graphics

–

Adding your own custom images to your Facebook Timeline creates a consistent brand image and a greater connection between you and your audience.

Post exclusive video content to your Page

–

Sharing unique content with your Facebook fans is a great way to keep them coming back for more.

Ask fans to share your profile with others

–

Sometimes, a direct request that leverages your existing subscribers can be the best way to build your fan base.

Respond to follower comments on your Page

­ –

Demonstrate that you're interested in what your fans have to say by responding to all comments left on your profile."
People love videos. The more opportunities you create for yourself to post videos to your Facebook page the better. Especially with Facebook auto-playing them for us now, having a eye catching intro to your video will grab the eyes of more followers for your page.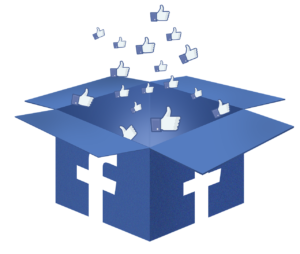 Business to Community has some outstanding resources as well.
"Add a sense of mystery in your headlines"

"Ask about your audience's product preferences"

"Use questions that stimulate nostalgia"

"Leave a clear call-to-action"
Make people stop and think after reading your posts. With so many distractions, ads and messages that pop up in their Facebook experience, if your viewer is taking the time to read your post, you're extremely lucky! Take full advantage of that fact and leave them wanting more.
Conclusion
With these effortless steps you will increase your Facebook engagement and give your followers a platform they love to be a part of. You don't have to follow every.single.tip to get good engagement either. Experiment with what you like to do, what your followers react to, and how you can combine both into your perfect tailored social media engagement package for your company.
To learn more read our blogs regularly. If you are a business owner and want to promote your site, please contact us. We'd love to talk. To unleash the entrepreneur in you –  Click here to download your free eBook.
Related Articles
Simple Social Media Marketing Tips You Should Consider
16 Tips to Increase Fan Engagement on Facebook