nvesting could be a safe and viable way to generate a steady residual income. But you have to know what you're doing!
After the huge economic recession that began in 2008, many Americans were reluctant to make investments in real estate.However, investing in real-estate is one of the easiest and safest ways to generate income, secured by real valuable property, and without any significant risks; Investing in real-estate means purchasing future income stream.
Are you curious? Before you start investing or decide whether investing is right for you, you should acquire enough knowledge about the industry, so that you can become a successful investor. You need to know the market, avoid common mistakes of investing and know enough to generate a steady residual income that leads to your financial freedom.
Below are 9 things that you must know before you consider getting into investing.
1. Choose the right investment opportunity
Choosing the right business opportunity to invest in is very important. If you are not familiar with your business, business community, and the players, you are not likely to come across the right investment opportunity.
2. Focus on your goals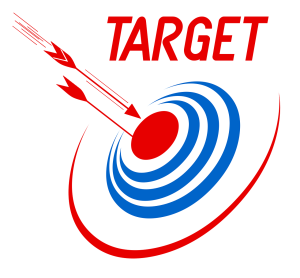 Many first time investors don't have a clear vision. They are very easily are sidetracked and distracted. Focus on your goals. Before you jump at a new opportunity that you come across, analyze it. Remember that opportunity can often be a wolf in a sheep's disguise.
3. Learn from Yourself
Many successful entrepreneurs are self-taught. No book or lessons can fully prepare you or teach you what you can teach yourself from your own experience. Once you have gathered enough knowledge, put your knowledge to test. When you learn from your own mistakes, you are less likely to be a repeat offender.
4. Put extra effort
Genius is 1% aspiration and 99% perspiration. Want to make a difference? There is no substitute for hard work. Make every effort to learn more, try new things, and explore new opportunities. Stay on top of things.
5. Choose Your Mentors
Find a great mentor, they are essential for your career, but you don't need to reach out to a total stranger. Choosing a mentor is like choosing your own family. When you come across the right person, you'll know. Find great mentors among people you've already met and interacted with, who are several steps ahead of you. You also need to demonstrate that you're worthy of their time.
6. Analyze Data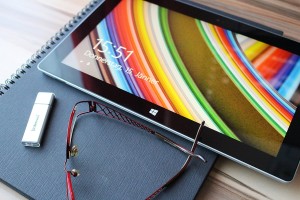 Any successful investor will tell you the importance of analyzing data. An informed investor needs to understand different characteristics of the companies and the investments. You will need to find authentic data, research and analyze them to calculate your costs, earnings, and risks.
7. Start Early
You should always look at the pros and cons, analyze your business opportunities, and acquire as much knowledge about investing as possible. However, once you have all the pieces of puzzle together, you shouldn't wait too long. Nothing will teach you more about investing than your own firsthand experience.
"You miss one-hundred percent of the shots you don't take." – Wayne Gretzky
8. Don't be Afraid to Take Risks
When you are exploring new horizons, fear of the unknown can often provide you with the positive energy you need for moving forward. Is fear killing your investments? Many successful investors are also risk takers. However, always know exactly what your risks are and how to face them.
9. Focus on Long term Strategy
Starting out, you need to be patient. Nothing changes overnight, so you need to plan ahead with a long term strategy. Long term investing gives you perfect balance for you in the long run. Pick a long term strategy and stick with it. Avoid being side tracked.
P.S: If you are ambitious and want to achieve financial freedom fast, Investing is a powerful way to achieve your goals. At Keyhole Academy, you'll find courses to help you on your way to success a lot quicker.
Checkout some of our courses from The Business of Investing in Second Mortgages . Happy Learning!
Source: Keyhole Academy
Related articles and Resources: